Sheffield General Cemetery opened in 1836
Sheffield General Cemetery opened in 1836 'at some distance in the countryside' in a 'remote and undisturbed' location. It became established as the principal burial ground in Victorian Sheffield containing the graves of 87,000 people. The site today is a Grade II* listed park which is the highest listed in Sheffield, and one of only four in South Yorkshire. It is a Conservation Area, Local Nature Reserve and Area of Natural History Interest. One of the earliest commercial cemeteries in Britain, it contains the largest collection of listed buildings and monuments in Sheffield, ten in total including Grade II listed catacombs, an Anglican Chapel, with the Gatehouse, Nonconformist Chapel and the Egyptian Gateway, each listed at Grade II*. There is the largest single grave plot in the country – a common grave in which 85 bodies were interred. It is also home to many important figures in Sheffield history such as Mark Firth, the steel manufacturer, and Samuel Holberry, the Chartist.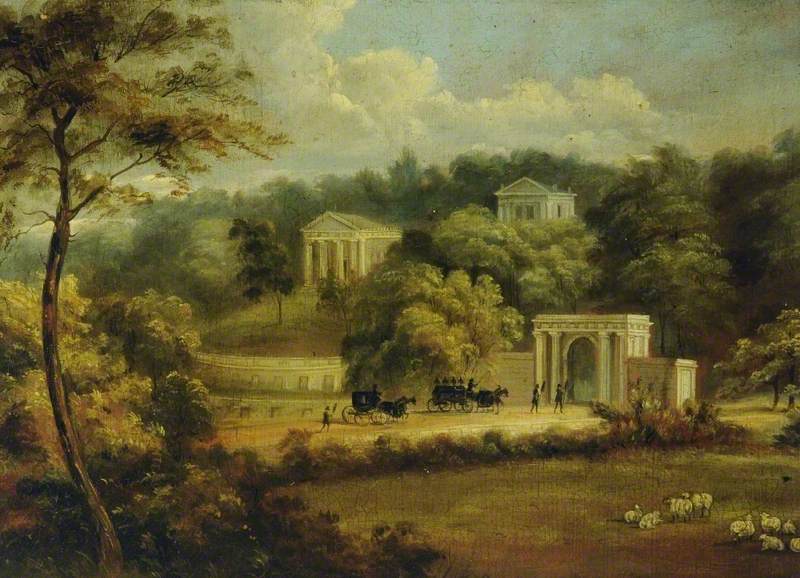 The Cemetery was closed for burial in the late 1970s
At this time Sheffield City Council removed many of the gravestones in the Anglican area to create more green space near to the city centre. The remains of those buried were not disturbed. The Sheffield General Cemetery Trust carries out educational tours and workshops; conservation work to maintain and enhance the monuments, the landscape and the paths; and historical research on the Cemetery and its occupants. The aim is to encourage everyone to enjoy this historical site by walking its paths, learning its history or simply enjoying a quiet, peaceful place. The Cemetery Trust also manages the recently restored Grade II* listed former non-conformist chapel – now renamed the Samuel Worth Chapel after its architect – which is quickly becoming established as a popular venue for arts, music and other cultural events.
Further information
Read our research and stories and browse publications in our bookshop.