All proceeds go towards supporting the volunteers who carry out landscape maintenance, burial research and host events communicating the Cemetery's rich history and diverse wildlife. Volunteers also create the books that are here for sale using decades of research in to the history of the Cemetery.
We aim to get all book orders to the post office each Thursday. If you require your order urgently please leave a message in the checkout and we'll try our best to get it out to you swiftly. For now purchases will ship only to UK customers. We hope to open sales to overseas in the near future.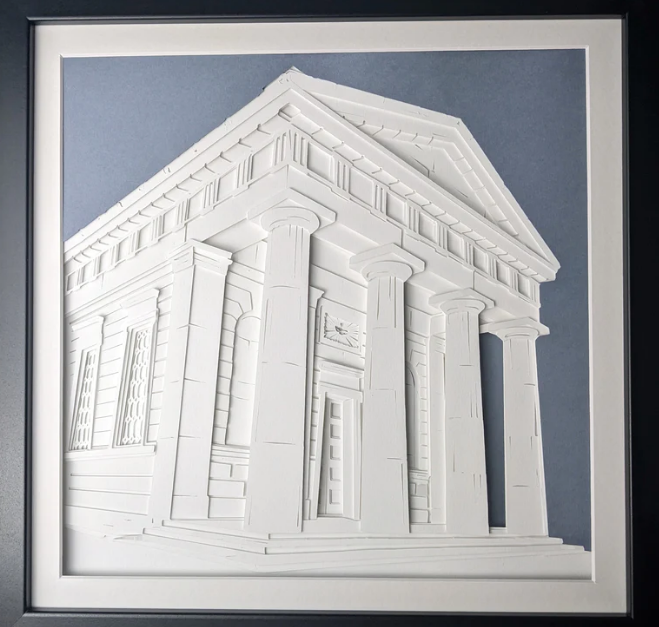 The Samuel Worth Chapel by Layered by Claire
The piece shown above was created in collaboration with Sheffield General Cemetery. 20% of the cost of the picture will be donated to Sheffield General Cemetery Trust.
The picture is made from 11 layers of card and is approx. 26 x 26cm placed in a 32.5×32.5cm box frame with Perspex front.
Visit Layered by Claire to purchase this work.