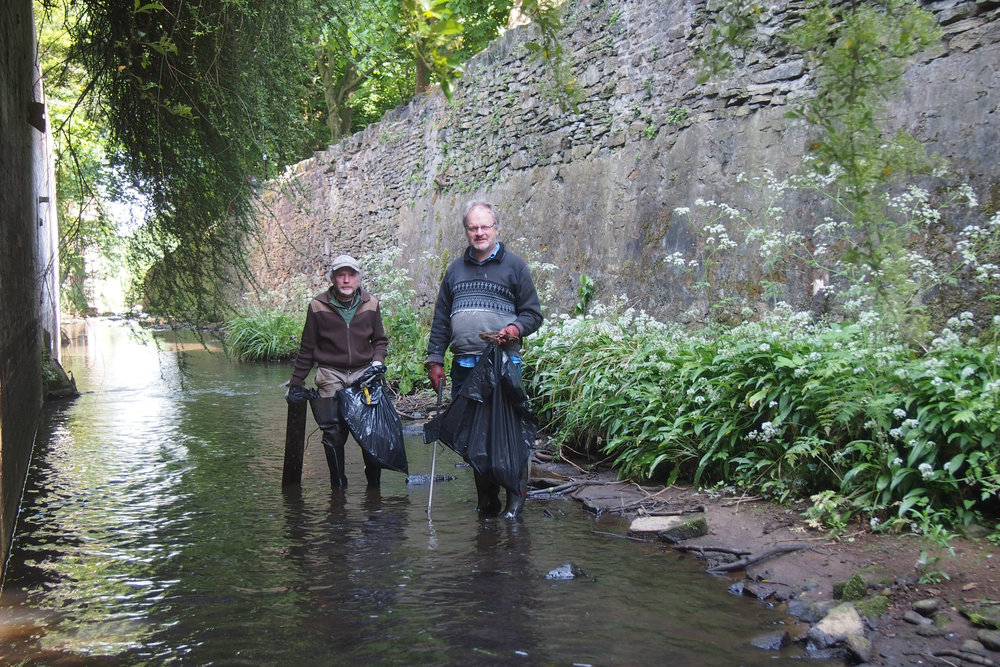 Sheffield General Cemetery used to be a pretty grim place where none but the brave would enter. Through the work of volunteers over the last thirty years the Cemetery has become a wonderful park that the Victorians planned but never saw. They planted a vast range of interesting trees which are now mature and attract an abundance of wildlife. The General Cemetery is a richly historic site with very impressive buildings and monuments. The Victorians certainly knew how to put on a good show. There is even an Egyptian Gate that Cleopatra might have approved of. "Sheffielders" are very lucky to have this asset so close to busy streets and the city centre. However we could not operate as an organisation without the many volunteers working at all levels of the Trust.
Volunteer Roles
Landscape volunteer
Litter pickers
Event Volunteers
Burial Researchers
Building Maintenance Team
History and Publications
Social Media and Marketing
History Tour Guide
Café volunteers
Administration support
Trust officers including treasurer, health and safety, safeguarding
Trustees
Events volunteer
Needed on an Ad Hoc basis to help at various events. This role is varied, fun and you get the opportunity to meet lots of people. You can be involved in helping to set up equipment etc for the event, serving refreshments, stewarding, checking tickets, helping on stalls, and helping to clear up including litter picking. We need people who are confident, willing to be flexible and, like to get "stuck in". Events are held at various times including weekends, so this role is great for people who are not able to commit on a weekly basis.
If you are interested in this volunteer role, please contact Tracey via [email protected].
Welcome Desk Volunteer
Volunteers are needed to help on a weekend Welcome desk which gives information about the Cemetery to its visitors. You will be able to chat about the general history of the Cemetery, as well as its landscape (Cheat sheets provided). We will have books available to buy and give information about forthcoming events. You can help direct people to the website where further information can be found. Memberships packs will also be available to hand out to people interested in joining. As the capital works continue, you will be able to answer general questions (cheat sheets provided) about what is happening and when. Training is given.
If you are interested in this volunteer role, please contact Tracey via [email protected].
Trustees
The Sheffield General Cemetery Trust (SGCT) Is looking for new Trustees to join our team and help run this organisation.
The Sheffield General Cemetery is a fascinating and historic 13 acre green space in the heart of Sheffield, which offers something for everyone. Opened in 1836 it is home to 87 000 residents who helped build the City of Sheffield as well as 10 listed monuments including a grade 2 * listed landscape and the restored Samuel Worth Chapel, which is available to hire. There is also a recently opened holiday let in the equally historic Gatehouse just off Ecclesall Road. The SGCT is responsible for organising a wide range of events, currently supported by more than 60 volunteers and 5 paid members of staff. Please click here to find out more.
The SGCT is a Charity and these new Trustee positions are voluntary with a usual commitment of a monthly meeting but with many other possibilities for involvement as well. As a relatively small organisation, successful applicants for these positions have the opportunity to make a real difference.
If these opportunities are of interest to you please submit a CV including the names of two referees with a short covering letter to Tracey Harrison-marr at [email protected] and for further information please contact Dave Hunt at [email protected]
Becoming a volunteer is both good for the Sheffield General Cemetery and yourself. Did you know that:
 Volunteering can help improve your wellbeing as well as feeling more connected to your local community.
Volunteering can help make you feel less isolated as you get to know more people.
Volunteering helps you learn new skills as well as use existing skills.
Volunteering can have a positive impact on your confidence as well adding details onto your CV
How to apply to become a volunteer?
If you wish to find out more about volunteering with Sheffield General Cemetery, please contact [email protected]
If you wish to apply for a volunteering opportunity please complete our application form
Volunteering Expectations
Volunteers are an important and valued part of Sheffield General Cemetery Trust. Our Volunteer Policy states "SGCT recognises that volunteering is a partnership between the organisation and the volunteer based on trust, both meeting the needs of the organisation and the individual."
You can expect the following from the Sheffield General Cemetery Trust. 
Make you feel welcome, give an induction to how the organisation works and your role in it and to provide any training if needed.
Provide regular opportunity to feedback, so that you can tell us if you are happy with how your tasks are organised and get feedback from us.
Respect your skills, dignity and individual wishes and to do our best to meet them.  You will have equality of opportunity.
We will apply our Problem-Solving Procedure to address any issues that may occur
You will be reimbursed with reasonable out-of-pocket expenses incurred through volunteering.
Consult with you and keep you informed of possible changes.
You will be covered by Sheffield General Cemetery Trust Insurance.
Provide a safe and healthy space to volunteer.
Sheffield General Cemetery Trust expect from volunteers.
volunteer reliably to the best of their ability
follow instructions
treat others with respect and dignity
seek support and clarification when needed
keep up to date with what is happening at the Cemetery
give as much warning as possible whenever they cannot volunteer when expected.
follow Sheffield General Cemetery Trust's guidance and procedures, including Health and Safety, Safeguarding, Equal Opportunities and Confidentiality and take personal responsibility for their own health, safety and wellbeing.
uphold the reputation of the Trust and not disclose confidential information regarding the business, operation, volunteers, customers, stakeholders or suppliers.