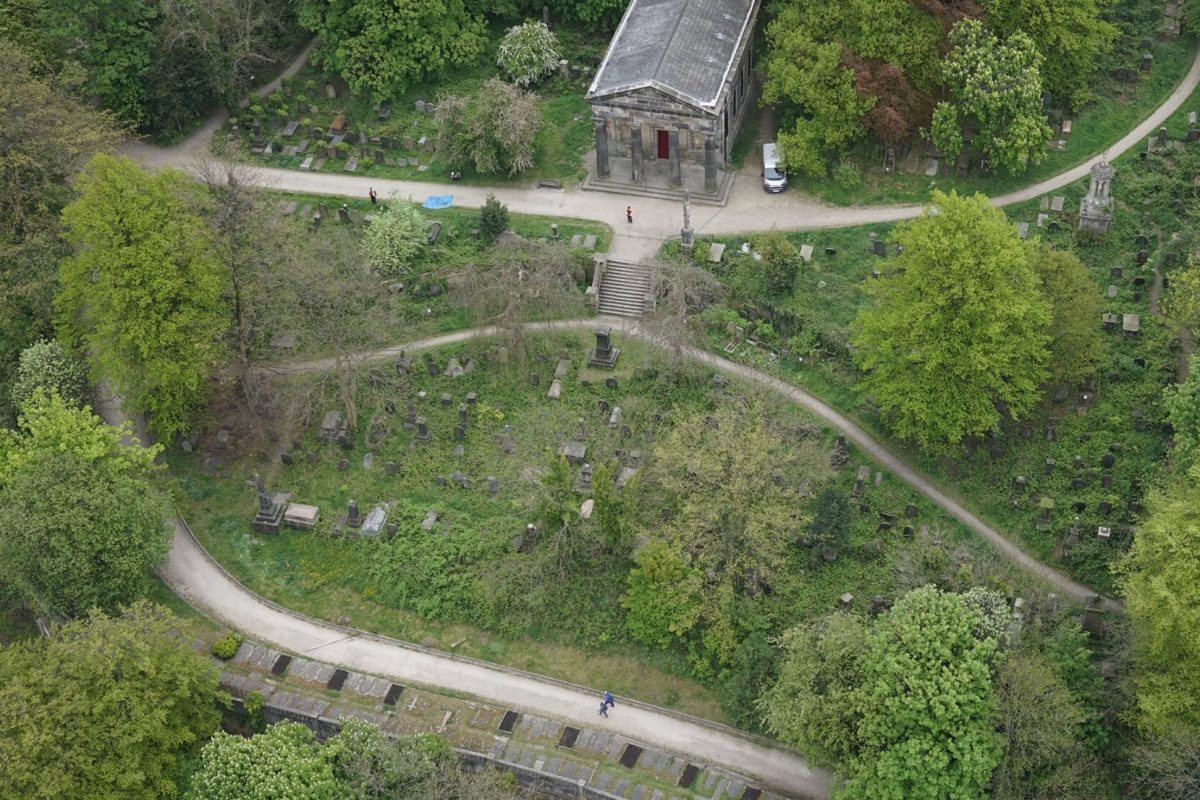 Sheffield General Cemetery used to be a pretty grim place where none but the brave would enter. Through the work of volunteers over the last thirty years, the Cemetery has become a wonderful park that the Victorians planned but never saw. They planted a vast range of interesting trees which are now mature and attract an abundance of wildlife. The General Cemetery is a richly historic site with very impressive buildings and monuments. The Victorians certainly knew how to put on a good show. There is even an Egyptian Gate that Cleopatra might have approved of.
The Friends of the General Cemetery (FOGC) was formed in 1989 by a handful of local residents. Since then this voluntary organisation has grown in size and the Friends has now become the Sheffield General Cemetery Trust (SGCT). The Trust carries out many activities within the Cemetery:
Education tours and workshops
Conservation work to maintain and enhance the monuments, the landscape and the paths
Historical research of the Cemetery and its occupants
Restoring the Grade II* listed Nonconformist Chapel
Developing and managing The Samuel Worth Chapel as a new events venue
Our aim is to encourage everyone to enjoy this historical site by walking its paths, learning its history or simply as a quiet place to sit and contemplate. Sheffield General Cemetery Trust is a registered charity (no. 1103158) dedicated to promoting and restoring the General Cemetery (located in the city of Sheffield UK) and to protecting it as a unique heritage site and haven for wildlife.This site contains information about our public events, burial research service, and volunteering. If you want to show your support for us you can join us as a member and be the first to receive our newsletters before anyone else! As well as attending some of our events to learn about the Cemetery's history you can also gain a deeper understanding of the Cemetery through reading our books which are available to purchase.