TEMPORARY PATH CLOSURE MAP & ACCESS TO THE SAMUEL WORTH CHAPEL
You can not access The Samuel Worth Chapel from the Gatehouse/ Cemetery Avenue entrance and main driveway. If you are attending an event at The Samuel Worth Chapel, please access the site via the CEMETERY ROAD ENTRANCE which will be the only lit route to the Chapel after dark.
See the route below highlighted in red: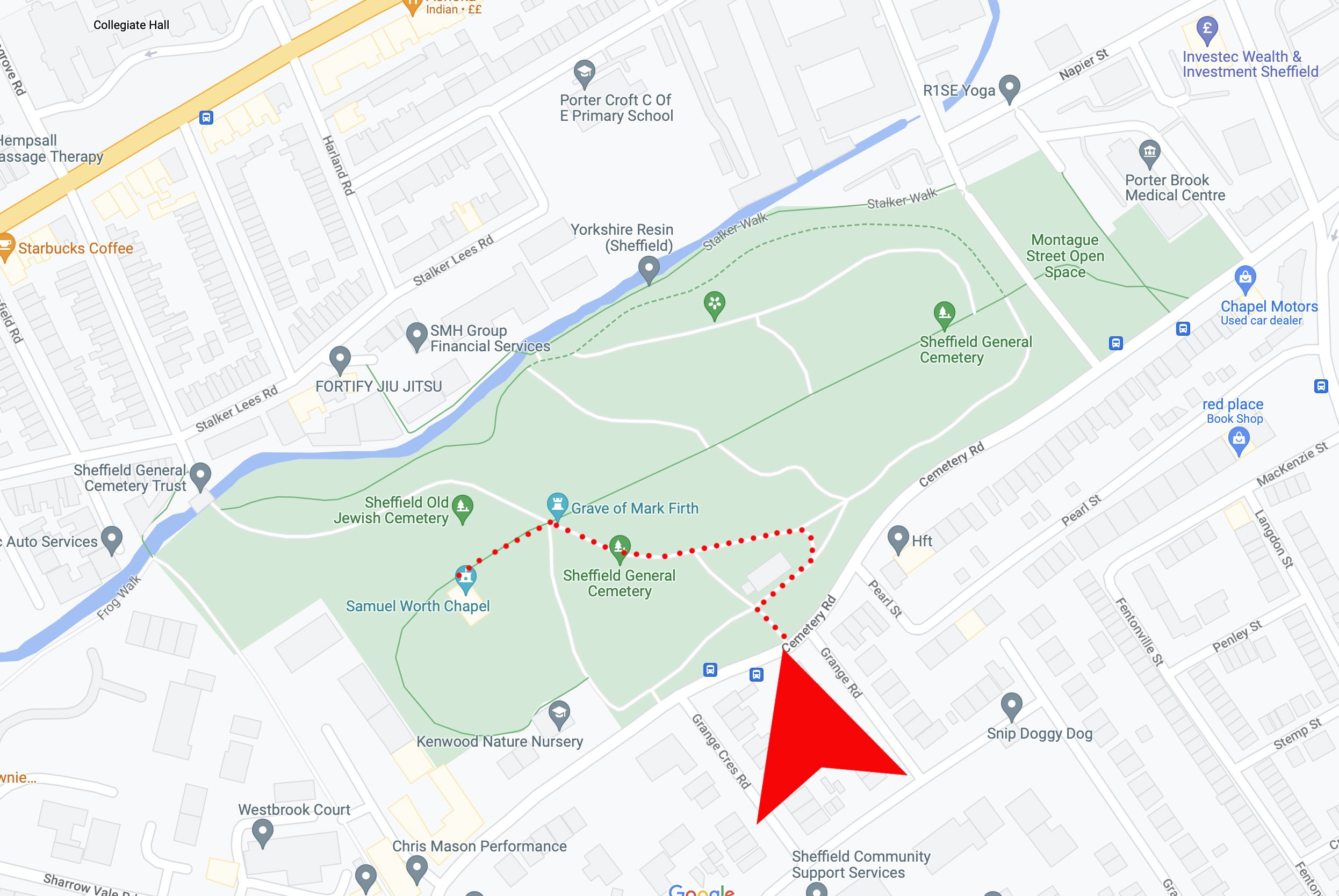 See the Google map link below:
https://goo.gl/maps/bVJonDm2eeoE2tmY6
If you have any questions about access please email [email protected].
Monuments & Buildings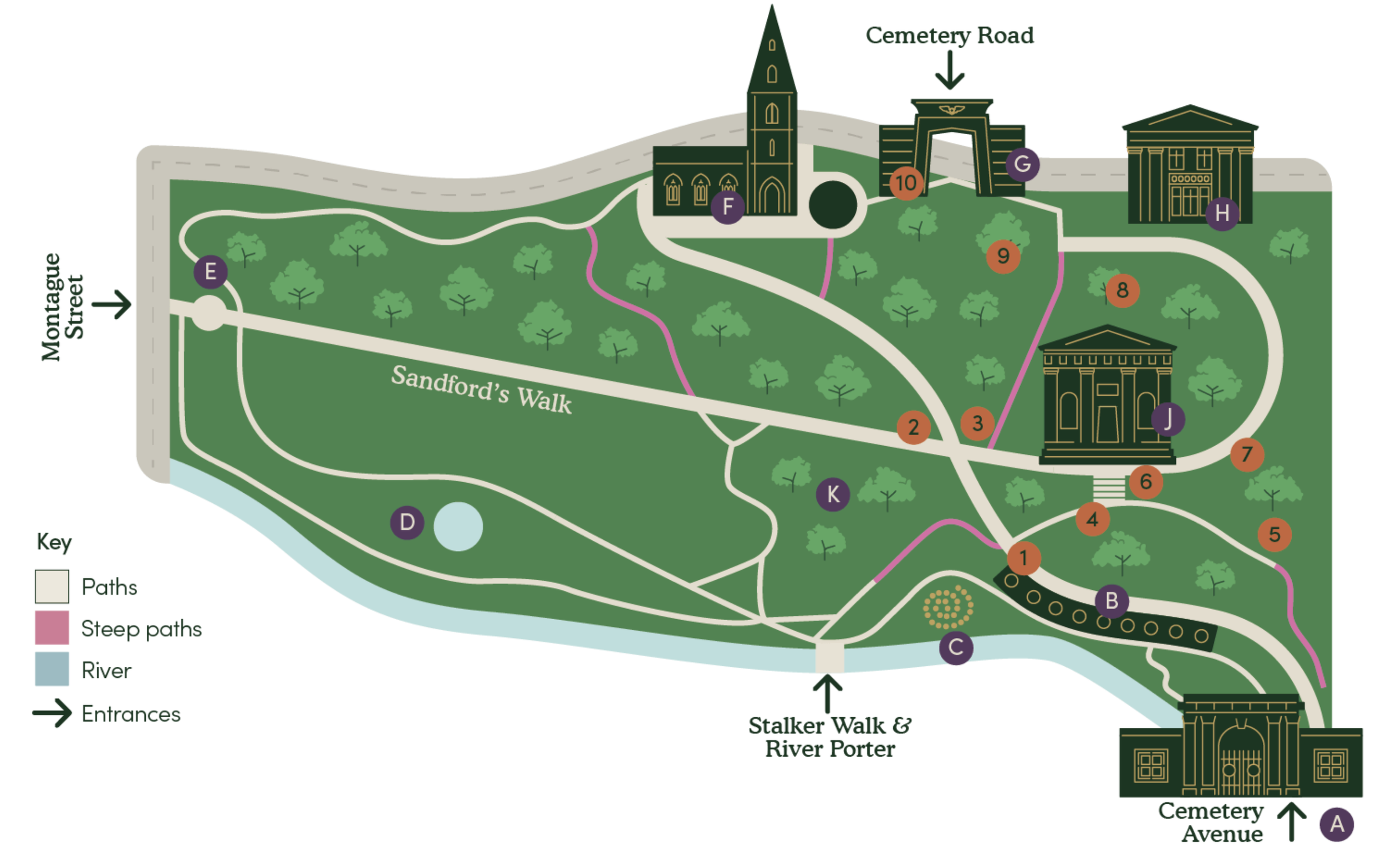 Monuments
John Cole – One of 3 brothers who founded Cole Brothers, the Sheffield department store. Benefactors.
Mark Firth – Steelmaster, philanthropist, Mayor, Master Cutler, founder of a technical school for his workforce which developed over the years and became Sheffield University in 1905. Listed Grade II.
James Nicholson – Steelmaster. Listed Grade II.
George Bennet – Missionary, social reformer, benefactor. Listed Grade II.
George Bassett – Sweet manufacturer, Alderman and Mayor.
Thomas Burch – Alderman, businessman.
William Parker – Merchant, businessman. Listed Grade II.
John Gunson – Engineer involved in Dale Dyke Dam and the Great Flood of 1864.
Samuel Holberry – Leading figure in the Chartist movement.
Ernest Shuttleworth – One of many tombs memorialising World War 1 servicemen lost or buried abroad.
Buildings & Points of Interest
A. Gatehouse. Listed Grade II*.  Original grand entrance to the Cemetery. Once housed Cemetery employees, now SGCT office and a holiday cottage.
B. Catacombs. Listed Grade II. 1836.
C. Stone Spiral. Educational and design feature to demonstrate geology. 2004.
D. Wildlife Pond. Created by volunteers. 2018.
E. War Memorial. Erected here by the Commonwealth War Graves Commission 2015.
F. Anglican Chapel. Listed Grade II. 1850. Designed by William Flockton.
G. Egyptian Gate. Listed Grade II*. 1836. Ornamented with ancient symbols.
H. Original Cemetery office. Listed Grade II. 1836.