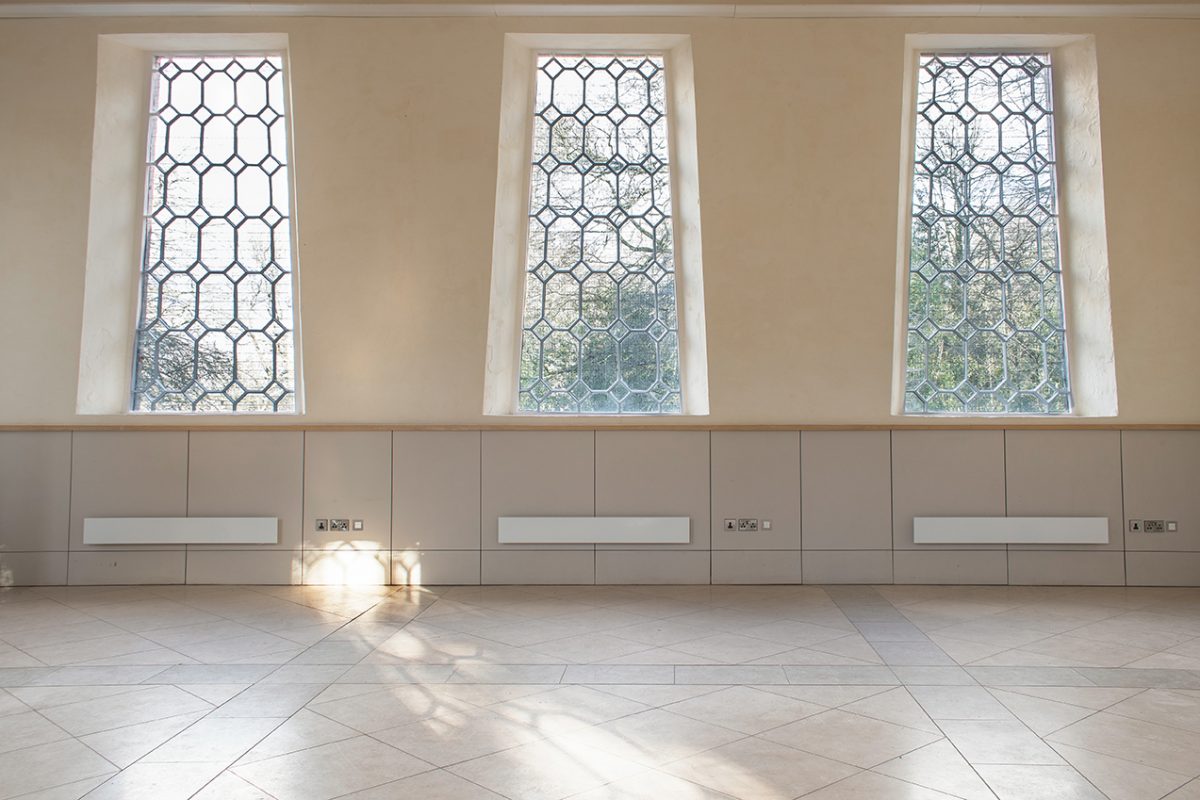 The Samuel Worth Chapel is a beautiful and intimate venue set in the heart of our nature reserve. Designed by Samuel Worth in 1836, the building was completely restored in 2016 winning a Georgian Group Award for its restoration. Its grand entrance leads you into a simple and elegant interior, flooded with natural light. The fine architecture set against the wooded hillside provides a stunning backdrop for photos.
The space allows for wedding blessings, concerts, conferences, exhibitions and cinema screenings. The adjacent green space with wild flowers and lawned area gives you the opportunity to celebrate outside as well as in.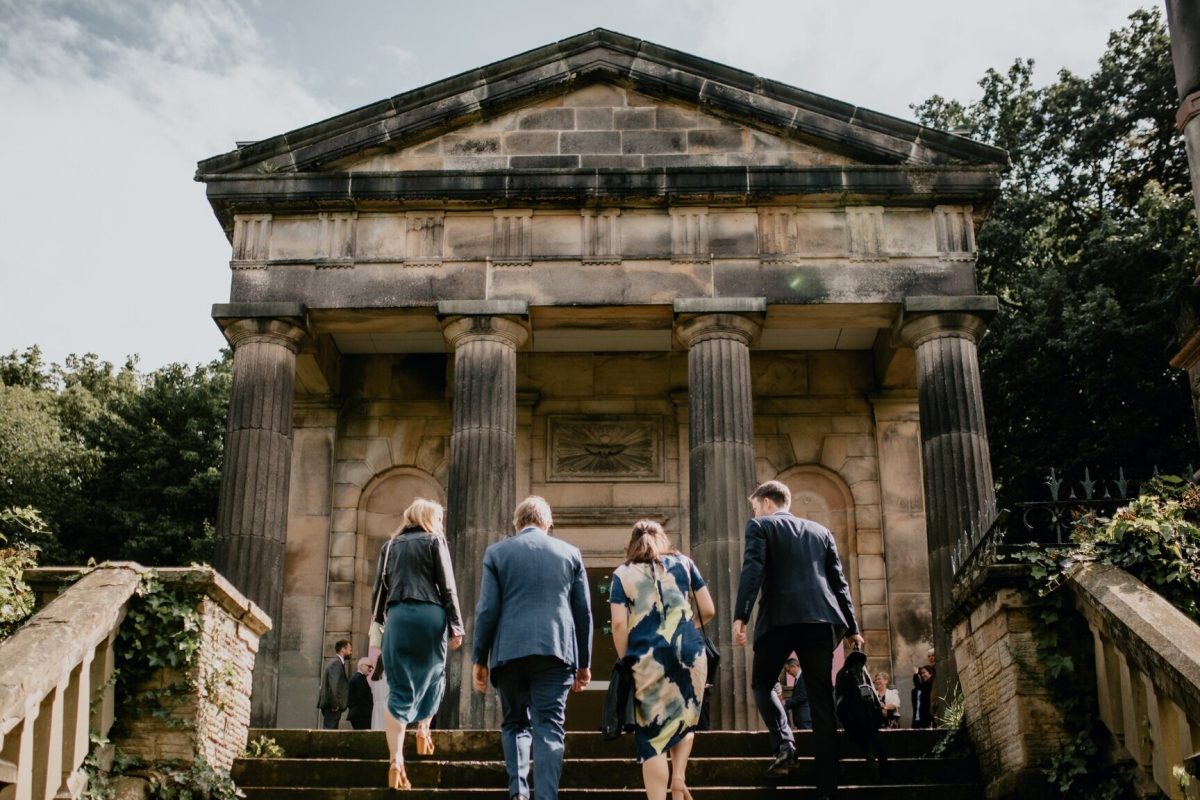 How To Book
We offer competitive rates for hire and reduced rates to charities. The chapel is accessible and is equipped with a kitchen, two toilets, underfloor heating and WiFi. The venue capacity is 60 including staff and performers, as well as guests.
Call or email our Events Team to arrange to view the venue, discuss availability or make a booking.
[email protected]
0114 268 3486
Event FAQS
Is the Samuel Worth Chapel available to hire all year round?
Absolutely! The chapel and cemetery looks beautiful during every season.
What sort of events could I hold at the venue?
We host many different types of events at The Samuel Worth Chapel. Below is a list of events we have hosted over the last 4 years.
• Weddings.
• Wedding receptions.
• Birthday parties.
• Kids parties.
• Community and charity fundraising events.
• Club nights.
• Classical performances (the acoustics are incredible for choral performances).
• Gigs and open mic nights.
• Film screenings.
• Lectures and talks.
• Conferences and training.
• Memorials and end of life celebrations.
• Thanksgiving and Christmas parties.
• Yoga sessions.
• Craft & makers markets.
• Exhibitions.
• Craft workshops.
• Poetry, spoken word and theatrical performance.
How big is The Samuel Worth Chapel?
The main hall area is 10.6m x 9.2m.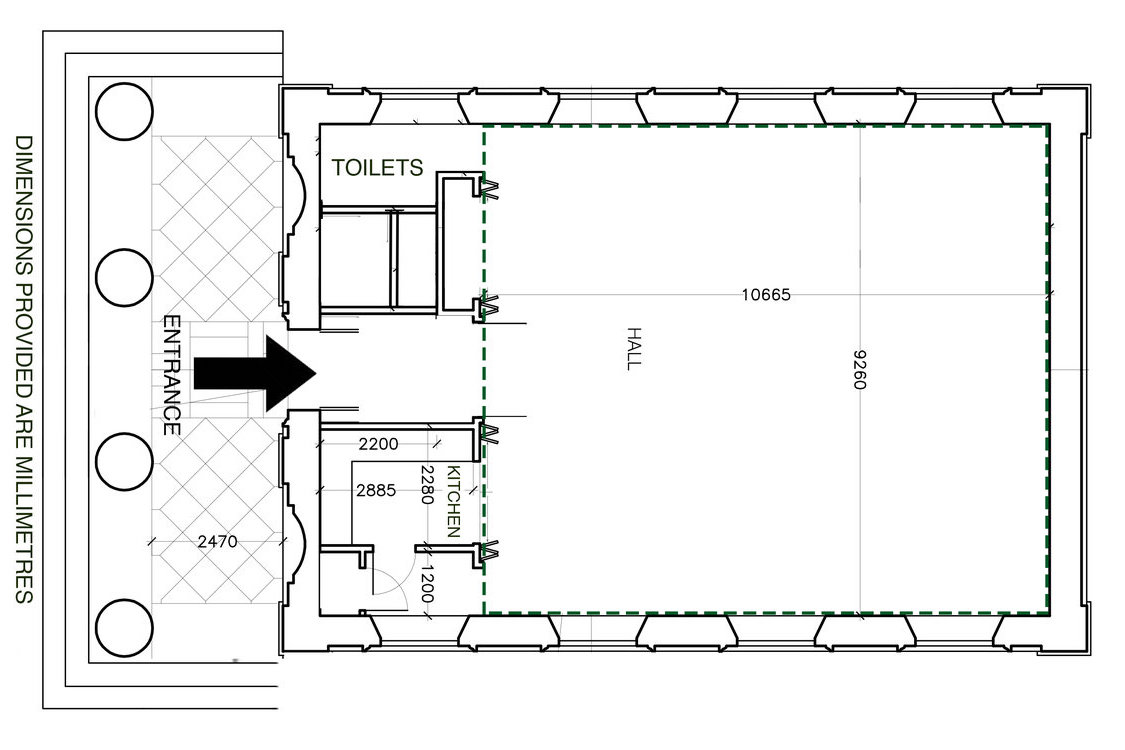 What is the capacity?
60 which includes all staff and any performers too, so please bear that in mind when planning your guest list.
What equipment and facilities does the venue have?
The chapel is offered on a 'dry hire' basis and has a fully fitted kitchen with crockery, cutlery and glassware and serving hatch, 2 toilets one of which is wheelchair accessible, heated tiled floor, 8 large round tables, 72 folding chairs and 2 x rectangular trestle tables.
We have a projector and PA system which is avaiable for hire. Please email [email protected] for more information.
How do vehicles access the chapel?
Cars and vans can access the site via Montague Street, just off Cemetery Road, then drive at 5mph with hazard lights on, all the way up Sandford's Walk to the front of the chapel. Vehicle access is only for deliveries, event vehicles and disabled visitors for the duration of the event. No vehicles are to be left onsite overnight.  Sandford's Walk is shown on the map below: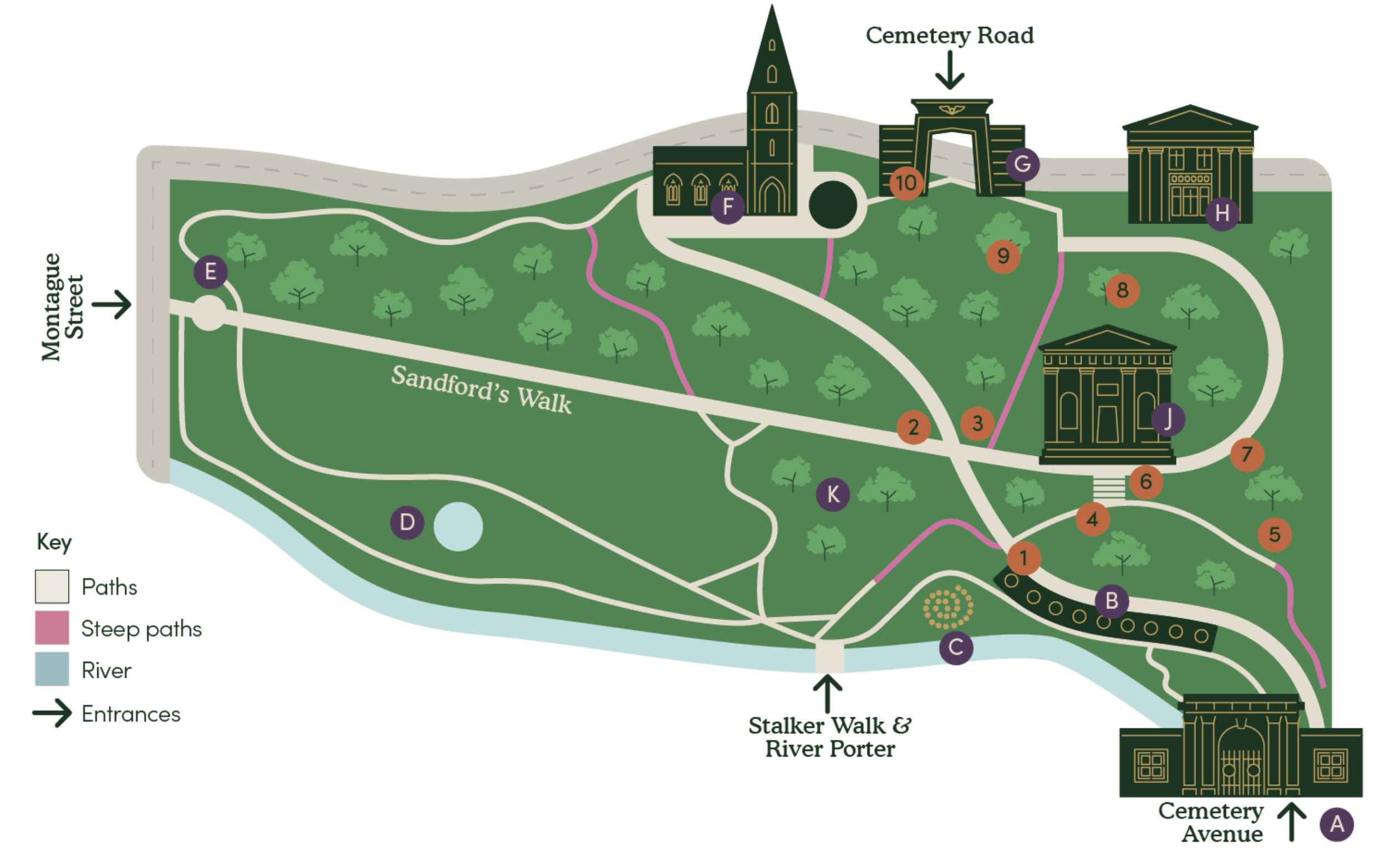 Is the venue accessible for wheelchair users?
Yes! We have a wheelchair ramp at the chapel entrance. The most accessible route up to the chapel is via Sandford's Walk. For Blue Badge parking information, please email [email protected].
Can you connect us with local suppliers to help plan our event?
The Samuel Worth Chapel isn't tied into contracts with any specific companies so you are free to use whoever you wish. Our Events Team can recommend a range of fantastic local and national suppliers/ service providers such as florists, caterers, mobile bars, wedding planners and event designers, hair and make-up artists, photographers, videographers, light and sound technicians, furniture hire companies, celebrants, DJs and many more.
Will anyone from Sheffield General Cemetery Trust be on hand during our wedding and reception?
Yes! A member of our Events Team will be onsite to open and close the chapel and to assist with anything you might need during your event.
Will I need a Temporary Events Notice (TEN) for my event?
If you are planning on charging guests for alcohol and/or playing amplified music then you will need a Temporary Event Notice.  You can also drop us an email for advice regarding your specific event via [email protected].
Do I need event insurance?
The Samuel Worth Chapel provides third party insurance but in some cases you might need to purchase more comprehensive and specific event insurance. Our Events Team are on hand to help with any questions you may have regarding event insurance.
How much does it cost to hire the Samuel Worth Chapel?
Please email [email protected] for hire costs. We have subsidised rates for local organisations and charities.
Can I book an appointment to view the chapel and discuss our ideas?
Yes! We love to show off our gorgeous venue! Email [email protected] to book a viewing with our Events Team or call 0114 2683486 (Tuesday, Thursday and Friday).