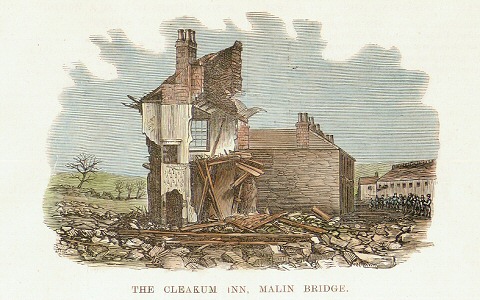 As we approach the 160th anniversary of The Great Sheffield Flood (2024), a collaborative project has connected some of the cemeteries in Sheffield where the victims of the flood are interred. This trail will take you on a journey from the origin of the flood at Dale Dyke Reservoir, travelling down the valley to seven cemeteries where you will hear some of the stories of those affected both directly and indirectly by the flood.
This trail can be followed in a linear way from Dale Dyke Reservoir through to Loxley, Wadsley, Wardsend, Burngreave, Attercliffe and finishing in Sheffield General Cemetery. Or you can visit each site on separate occasions.
Where possible, the trail attempts to note where you can walk, take public transport or drive to access the stops if you are using it in a linear way. Unfortunately, a lot of the trail is not accessible to wheelchair users due to uneven paths. However, some of the places of interest are in more pedestrianised areas.
If you were to walk the whole trail in one day it would be 25km and take around 5 and a half hours, so perhaps divide it up unless you are a keen trail runner or walker!