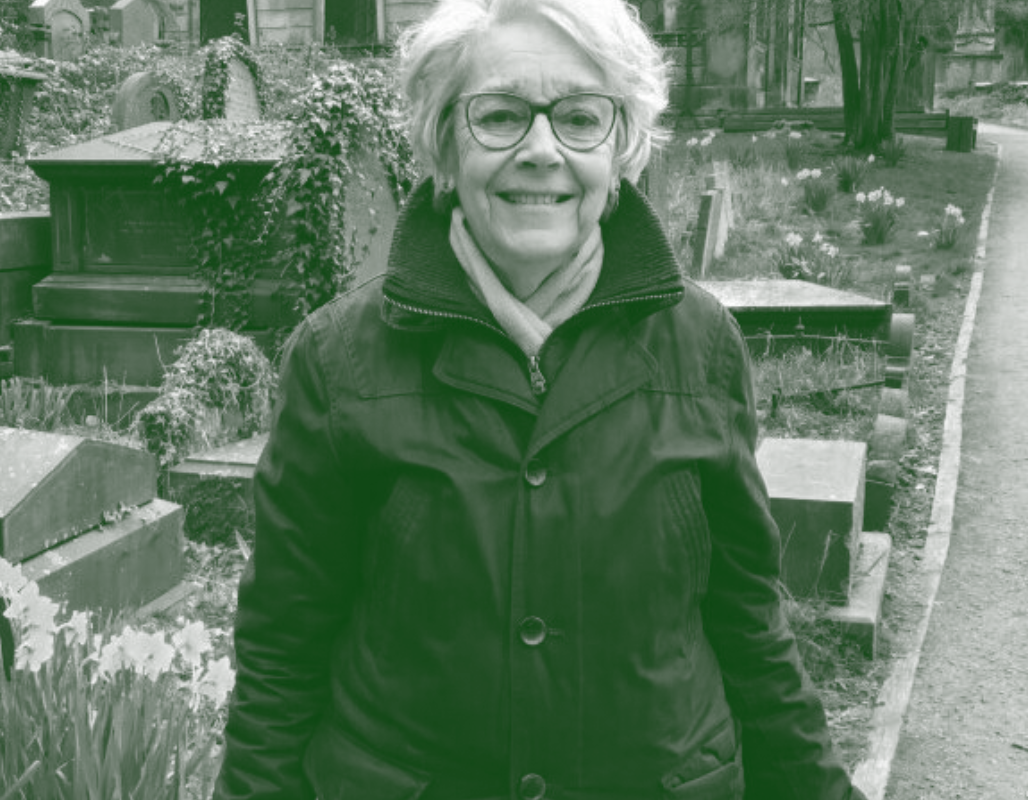 What is your role at SGCT?
I'm a member of the Research Team. I answer enquiries but also, like others in the team, regularly add new information to the files on cemetery residents built up by volunteers over the last thirty years. With the help of Alex Quant, the General Manager, I put together the quarterly newsletter, Undertakings. Like all the members of the research team, I'm currently working on one of what it is hoped will eventually be a series of booklets to add to our publications. I'm involved in occasional Cemetery exhibitions in the Chapel and I'm one of the people who bake cakes for cemetery events. I also write the minutes of members' meetings.
How long have you volunteered at SGCT?
About 12 years.
Why did you get involved?
When I first moved to Sheffield from London, I began researching the history of my house. This led me to the Cemetery, where the builder of the house and several of the first owners are buried. This in turn brought me to the notice of the Research Team who quickly roped me in!
What's the best thing about volunteering for SGCT?
I enjoy the friendship and inspirational enthusiasm of the other volunteers, and it's rewarding to feel I'm helping support this  fascinating site. I've learned a lot of new skills over the years. Best of all, I like investigating and 'resurrecting' past lives!
Why should people get involved?
Everyone at SGC is very welcoming and supportive. There are a variety of roles available and a volunteer can commit to a lot or a little – every contribution is helpful.  It's good to feel that one can make a difference to such a lovely place, which so many local people enjoy. And it's great fun!
What's your favourite part of the landscape at SGC and why?
Like most people, I love the soaring perspectives of the Samuel Worth Chapel, but the  site is also full of interest at all times of the year, from the new winding paths and wildlife pond  developed by the landscape team, to  the snowdrops, daffodils and fruit blossom of Spring. I also find the inscriptions on the headstones compulsive reading!