Burial records are kept on everyone in the cemetery – name, age, date of death, date of burial, address, and, in the case of men, occupation. Women are only ever recorded in terms of their marital status – they are wives, widows or spinsters – even if, like Jemima Binns, they had run a successful business for years. Even Alice Hall, a children's author, a tireless worker for women's causes and a JP, who died as late as 1935, is simply recorded in the burial register as a widow and on the family grave as a 'beloved wife.'
Monumental inscriptions are similarly restrained. Male pillars of the community might have short descriptions of their contributions to the community or of their careers, but never women. Obituaries, another source of information about industrialists, ministers of the church, and other professional men, are again often lacking in the case of women, certainly before 1918.
Census records give the name of women, their ages, marital status and place of birth. No occupation is recorded for a married woman, who was expected to be at home, busy with domestic duties. Single adult middle class women would also be listed as 'at home', although towards the end of the century if they had a profession such as teaching, that might be recorded. Adult daughters of a working class man were more frequently recorded as having an occupation, but there is rarely information on the wives and mothers. In fact, unless a woman died accidentally, committed suicide or was murdered, the 19th century woman is largely a shadowy figure, memorialised for her piety and domestic virtues at best.
The women discussed here are those about whom we do have information, but this is an ongoing process and we welcome any stories that our visitors might like to share about other women in the Cemetery.
Maria Gomersal 1844 - 1871
Operatic Singer & Actress
At the age of 17, Maria Gomersal, the daughter of a musician, was recorded in the census as an actress, and boarding with a family in Wrexham. Two years later she married William Gomersal, lessee of Theatre Royal from 1869 to 1872. In the 1871 census she is described as an operatic singer and actress, and Maria had already toured in the United States with great success. She died at the tragically young age of 26, leaving a 6 year old daughter. She is buried alone in V1 157 (Anglican). The stone has been removed but the inscription reads:
In affectionate remembrance of Maria Gomersall, wife of William Gomersall, lessee of the Theatre Royal, Sheffield. She departed this life on the 9th day of June 1871 aged 26.
Sheffield Independent 27 December 1869. Extract from review of a pantomime at Theatre Royal:
Mrs Gomersal, who represents the hero of the pantomime, is an actress in whose hands the character receives full justice. Possessed of a charming voice, which she knows how to use to the best advantage, she sings the songs allotted to her in a manner which must have surprised those who had not previously heard her, and she plays in such an easy, graceful way that no wonder the hunchback becomes the ardent lover he does………….no audience would tire of hearing songs sung as she sings them.
Sheffield Daily Telegraph 13th June 1871. Death of Mrs Gomersal
We regret we have recently to record the death of Mrs Gomersal, wife of Mr Gomersal, lessee of our Theatre Royal. Mrs Gomersal was born in Bradford, August 30th, 1844, and died at the residence of her husband, Honnesfield road, on the 9th inst., after a long and painful illness extending over two years, during which time she had all the aid that medical skill could devise, and during the last six weeks the careful watching of a fond mother, who left undone nothing that thoughtful solicitude could suggest to lighten her sufferings. The unceasing efforts of human skill and affection proved, however, unable to arrest the hand of death. Mrs Gomersal was the only daughter of the late Wm. Ribbon, musical composer. She was the first lady who played 'The Grand Duchess' in its English form, translated by her husband, and which was first produced in America at Mr Edwin Booth's Theatre, Philadelphia. As a lyric actress Mrs Gomersal had attained one of the most prominent positions in the United States. Her first appearance in opera was at the Boston Theatre, when she played Arline in 'The Bohemian Girl'. So great was her popularity and the desire to witness her debut, that the house was overcrowded in all parts, the receipts amounting to over sixteen hundred dollars. After visiting New York, she travelled with her husband through all the principal cities, and in August 1868, she returned to this country merely on a visit, but was never able to return, in consequence of a sudden illness produced from bathing at Margate, where, by inadvertently entering the water while in a state of perspiration, she laid the foundation of all her sufferings. The first attack from which she suffered was congestion of the lungs and bronchitis, from which, however, she rallied. During her sojourn in Sheffield she had been attended by Dr Frank Smith and William Favell. Mrs Gomersal was interred yesterday at the Sheffield General Cemetery.
Dr. Attracta Rewcastle 1901-195
Surgeon Lieutenant-Commander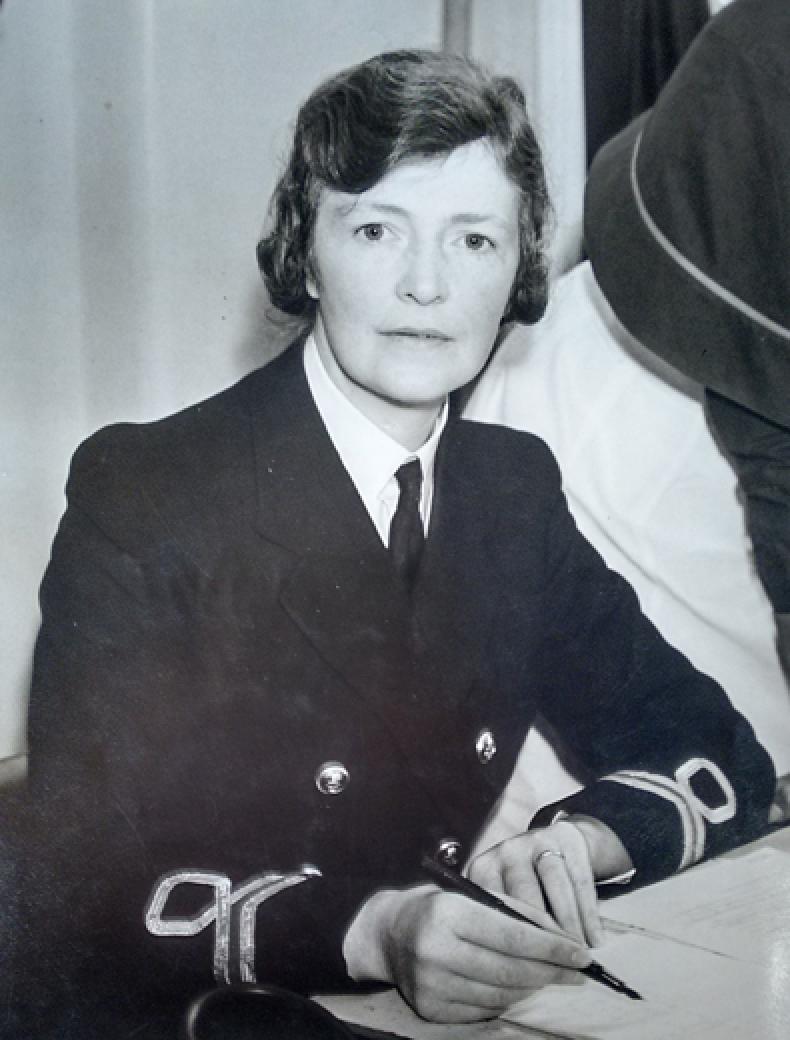 Attracta Candon was born in Roscommon, Ireland in 1897. Her father was a publican and farmer and moderately well off as the family employed two servants. Attracta, and one of her sisters, went to the National University of Ireland in Dublin to study medicine.
Attracta qualified in 1921 and moved to Sheffield where she became an Assistant Schools Medical Officer. It could be that it was here that she met her future husband, Cuthbert Snowball Rewcastle. He was a barrister who stood as the Liberal Party candidate for the Sheffield Hallam constituency in the General Elections of 1922 and 1923. Her parents moved to Sheffield from Ireland at about this time.
Attracta and Cuthbert were married in 1926 and Attracta began work at the Great Ormond Street Hospital in London. She was very active in the Catholic Women's League and was awarded a Papal gold medal for this service. From 1931 to 1939, in addition to having three children and continuing her work at Great Ormond Street, Attracta continued in private practise in London. In 1939 she was commissioned in the Royal Naval Volunteer Reserve and thus became the first woman doctor to be appointed to the Royal Navy. Her appointment caused some controversy as officers in the Women's Royal Naval Service (Wrens) were paid less that their male counterparts in the navy. Outside the armed forces, female doctors were paid the same as male doctors, and the Medical Women's Federation objected to Attracta being paid less that a man in a similar position. As a result, she was promoted to the rank of Surgeon Lieutenant-Commander. As well as blazing a trail for aspiring female officers, Attracta secured the appointment of 20 female Surgeon Lieutenants to the RNVR where previously there had been none. She was awarded an OBE in 1946 in recognition of her wartime service.
After the war Attracta returned to the Great Ormond Street hospital and worked as a maternity and child welfare officer in South London. She was Chairman of the National Board of Catholic Women from 1945 until 1947 and became a Conservative Councillor on Westminster City Council. She stood as a Conservative parliamentary candidate in the 1950 election but was defeated. She was selected to run for the more 'winnable' seat of Coventry in the next election but died of oesophageal cancer in 1951.
Two months after she died, her son Anthony – who was in the Royal Navy – died in a tragic submarine accident. Her daughter, Rosalind, became a prominent microbiologist.
Attracta was buried in the Sheffield General Cemetery in February 1951, alongside her parents and her sister.
Eliza Rooke 1824 - 1856
Political Activist
In 1851 the first women's suffrage organisation in the country was founded in Sheffield, 50 years before the famous suffragette movement. Anne Knight, an Essex social reformer and pioneer of feminism, was in correspondence with Isaac Ironside – a Sheffield Chartist and councillor who is also buried in the Cemetery. She asked him to suggest women who would be interested in campaigning for female suffrage and he gave her the list of seven politically active women. Eliza Rooke was one of these women. Together Knight and these working-class Sheffield women formed the Sheffield Women's Political Association.
The first meeting was held on the 26 February 1851 at the Democratic Temperance Hotel, 33 Queen Street, Sheffield. The meeting unanimously adopted an 'Address to the Women of England' which constitutes the first manifesto calling for female suffrage in Great Britain.
The Sheffield Women's Political Association persuaded Lord Carlisle to submit this as a petition to the House of Lords, where it was roundly defeated.
Eliza was born in Brigg, Lincolnshire in 1824 and was married to Thomas Rooke, a confectioner. Thomas was a prominent Chartist – the two movements became strongly linked. Eliza was also a member of the National Chartist Association. (a third of signatories of the Charter were women)
The Association lobbied widely, writing to newspapers, attending meetings throughout the country and encouraging other towns to form their own women's suffrage groups. The fame of the Association must have been considerable – in a commentary in the London Globe of March 1851 there is a disparaging reference to the 'spirit of Sheffield gynaeocracy' and how it might affect a commission of inquiry into divorce law.
The life of the Association seems to have been short – there is no further mention of it in newspapers after 1853, but it was extremely significant in the development of the Suffrage movement.
Eliza died in 1856 aged 32 and is buried in a public grave, G2 126 in the Anglican part of the Cemetery. There are 19 burials in this grave including 3 children who died in the Sheffield flood of 1864.
Mary Holberry 1816 - 1883
Chartist Activist
Mary Cooper was born in 1816 in Attercliffe. She came from an ordinary family, her father John was a labourer. She married Samuel Holberry in 1838 when she was 22 years old. This was the year The People's Charter was published, a text which became the foundation of a mass movement, calling for huge political reform, including for the right of every man to have the vote, secret ballots, payment for MPs – so that ordinary men could afford to stand for election – and annual parliaments. It was known as the Chartist movement.
Chartism quickly gathered support amongst working men and women and huge rallies were held nationwide. Many hundreds of thousands of people signed the Charter, which was presented to Parliament. About a third of these signatories were women.
Samuel Holberry was one of the leaders of the Sheffield Chartists and Mary was an active supporter. He organised meetings and spoke to crowds of thousands. He was also involved in an uprising in January 1840, during which he and his companions planned to take over the town hall. The radicals were betrayed and the police entered the Holberry home and arrested both Mary and Samuel. Mary was pregnant at the time of her arrest. She was locked up for two days and interrogated. She refused to talk and was released without charge. Samuel was not so lucky. He was charged with sedition and sent to prison. Mary petitioned for his release, writing letters to politicians and the newspapers. Samuel did not want Mary to visit him, knowing that seeing him in prison would be very difficult for her. He wrote to her:
'My dear, you say you should like to come to York to see me; to that I cannot give my consent. In the first place we should have to look through the odious bars and it would only make your more unhappy'
Samuel died in 1842 at the age of 27. He had been forced to work, illegally, on a treadmill and this destroyed his already poor health. The Holberry's baby, Samuel John was born in May 1840. He died at the age of 18 weeks and is buried in a pauper's grave.
Mary remained active in the Chartist movement. In 1844 she joined the Chartists on a picket line in support of a miners' strike. She married a publican, Charles Pearson and went on to have more children. The first of these she names Holberry Pearson. In 1845 she was described by a Chartist newspaper:
'After three years of heart corroding activity and mental anguish, she is still a truly fine woman, tall in stature, of graceful deportment, handsome expression and possesses an excellent temper and considering the defects of education, a mind of no mean order'
Mary died at the age of 67 in 1883 and is buried in the same grave as Samuel Holberry, G 55, a grave paid for by the Chartist Association.
Alice Hall 1866 - 193
Children's Author and Campaigner for Women's Rights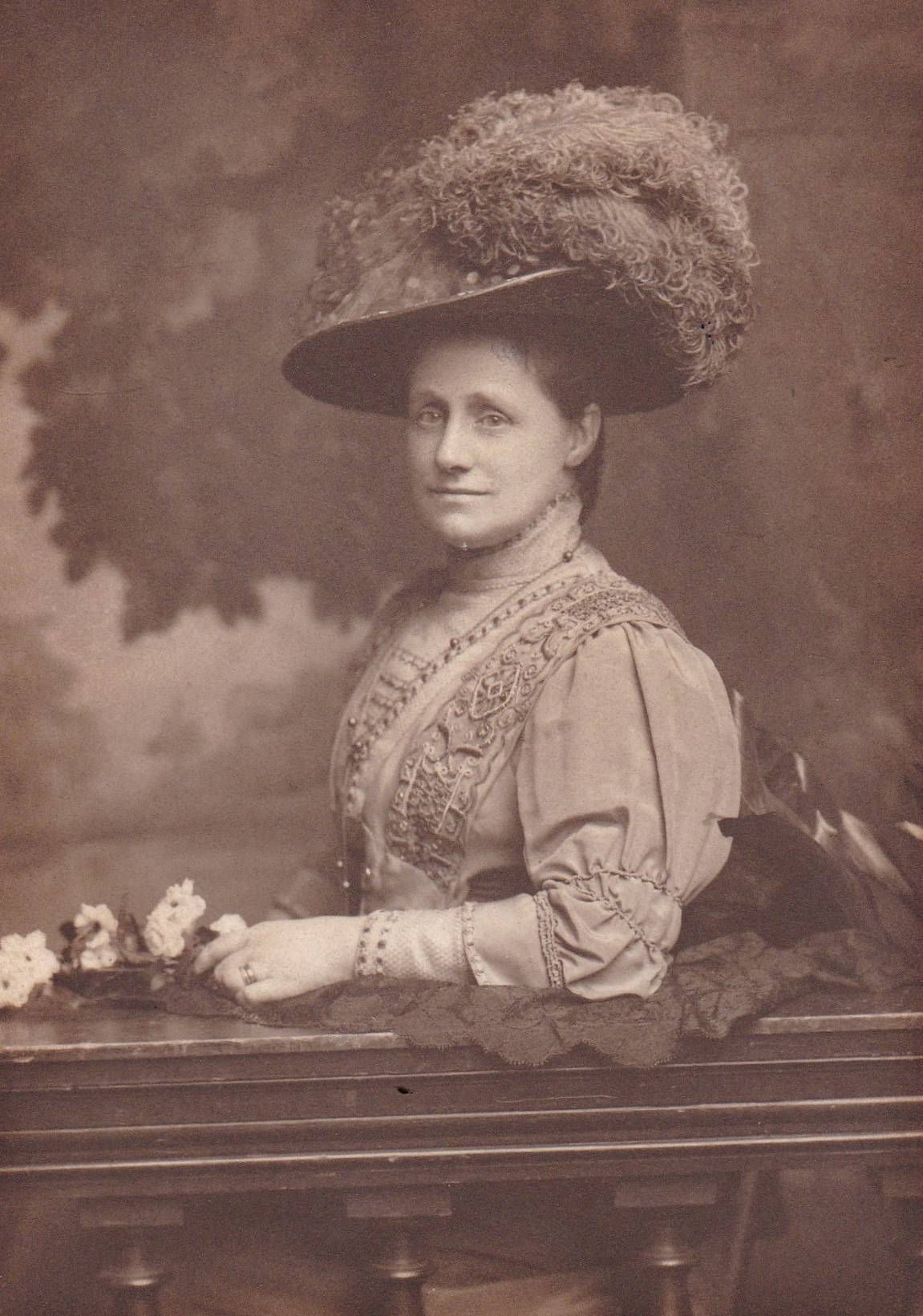 Born in 1866, Alice Hall, nee Marples, was married with four children, the youngest only two years old when her husband , Henry Foljambe Hall, died in 1905. He had been a businessman and a writer and Alice was left in comfortable circumstances. She might have withdrawn into grief, as Queen Victoria had done over 40 years earlier. Instead, Alice Hall devoted her life and considerable talents to improving the world in which she lived, and in particular, to improving opportunities for women.
She published three books of children's fairy tales, The One Strand River and Other Fairy Tales in 1903, Godmother's Stories in 1912 and The Cat, the Dog and the Dormouse in the early 1920s. Her stories are charming but also modern in outlook. In The Pirate Princess for example, a princess decides she wants to become a pirate, and her father, having been persuaded, has a ship built for her, while her mother insists she have the proper training. At the end of the story the pirate princess finds her prince of course – but this prince is someone who ran away to be a sailor. Theirs is an equal partnership.
Actively involved on committees of the National Council of Women, and always interested in women's issues, Alice Hall's thoughtful, balanced letters on the subject of women's suffrage, written under the name CORNELIA , appeared regularly in the Sheffield Telegraph. She also campaigned for the appointment of women police officers. She gave her time and expertise to Sheffield's The House of Help, founded, like the National Council for Women, in the last decade of the 19th century, to support vulnerable girls and women by providing a temporary refuge and training for employment. The House of Help did not close its doors until 2005.
Alice was an active member of a number of other charitable organisations, including the Soldiers', Sailors' Families' Association, founded in 1885, which became the Soldiers',Sailors and Airmens' Families' Association in 1919. Her children, as they grew up, put on dramatic events each Christmas to raise money for local charities. In 1924 she was appointed a J.P. She died in 1935 and is buried with her husband and son to the right of the main gate on Cemetery Road.