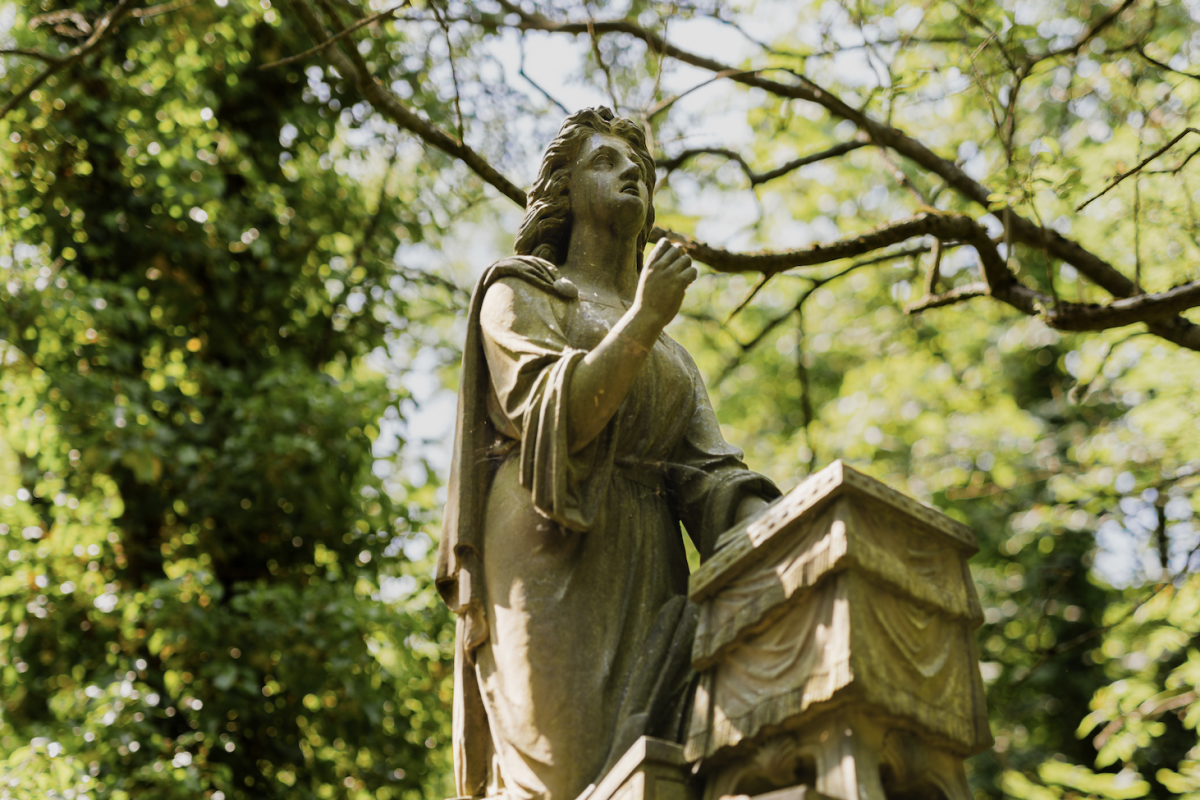 In 2018, Sheffield City Council was awarded over £3 million, jointly funded by The National Lottery Heritage Fund and The National Lottery Community Fund's Parks for People Programme. This was part of a four-year £3.75 million programme of investment to safeguard Sheffield General Cemetery as a heritage rich, biodiverse, public park close to the city centre. It is one of the most complete examples of a Garden Cemetery in the UK. The Cemetery closed to burials in 1978, and is now a designated Local Nature Reserve, a green oasis close to the heart of the city.
The Project has been delivered by the Parks and Countryside Service working closely with Sheffield General Cemetery Trust and local residents. The majority of capital works are now finished – with the most significant change being to the catacombs which have been restored to their 1836 appearance, removing a substantial 20th century concrete addition.  Four new accessible car parking spaces, to be located on Cemetery Avenue close to the Gatehouse, will complete the capital works in 2024.
A successful activity and engagement programme has been delivered in parallel with the repair and conservation works, expanding the number and diversity of volunteers and visitors.  Making use of the rich array of Sheffield stories about global connections, industrial success and invention, football, confectionary and strong women, the project has connected new audiences to the Cemetery, helping to raise its profile as a heritage visitor destination within the city and beyond.
Helen Featherstone, Director, England, North at The National Lottery Heritage Fund said:
"It is very exciting to see the completion of this fantastic project that has carefully restored Sheffield General Cemetery Park. Thanks to money raised by National Lottery players, local people and those from further afield will be able to enjoy this unique heritage location for years to come.
Conserving our public parks is a high priority of the Heritage Fund as we're committed to promoting environmentally sustainable heritage that increases people's connection to nature and the world around them, and this project is a wonderful example of that."
Dave Hunt, Chair of Sheffield General Cemetery said: 
Completion of the significant repair and conservation works to the Cemetery Heritage Park has been eagerly awaited by the 95 volunteers and staff of Sheffield General Cemetery Trust, the organisation originally set up by local residents almost 35 years ago to start the enormous task of bringing the Cemetery back from dereliction.  We are looking forward to building on the great work resulting from the Sheffield City Council Parks for People Project and are very grateful to people buying National Lottery tickets who provided much of the funding. We are delighted to see the historic and well-loved site secured for visitors for long into the future.
If you would like more information, photographs or an interview, please contact Emma Larsson-Revitt on [email protected].