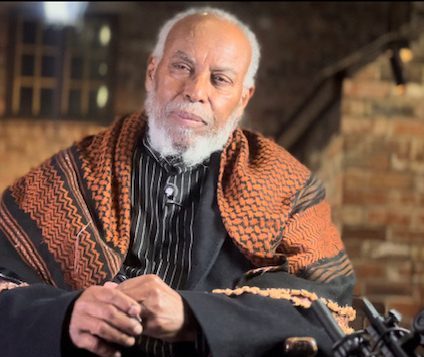 'Israac' means 'Unity' in Somali.
Israac is a Sheffield-based Charity offering an inclusive and warm welcome to the Sheffield Somali community and embracing all communities in the local area. Sheffield General Cemetery Trust are proud to work on collaborative projects such as exhibitions and community events with Israac.
'Running for over 30 years, we have worked to support local communities with social spaces, services and activities that local people identify as helpful and enriching. We offer support to communities tomaintain a strong cultural identity whilst promoting positive integration & social cohesiveness.
Israac members purchased our vestry hall complex as a community asset in 2017. We host a restaurant run by a professional chef with delicious, healthy, good value meals and snacks. We have community spaces available both for our community activities and events and for hire for community purposes. We're proud of our Diaspora Multimedia Hub & studio (DMH) in partnership with Eryal TV and Sheffield Hallam University which runs film courses for young people and produces videos.' 
The 'Somali Steel' exhibition
'As a facilitator on the Diaspora Media Hub project overseen by the ISRAAC Somali Community Centre, I had the special opportunity to delve into the hidden history of the Somali community in Sheffield. By simply listening to their stories, my goal was to create a visual study of a community that has played a significant role in the city's industrial, social, and cultural development.

Our research was supported by Sheffield Archives, Kelham Island Museum, and the Central Library. This eventually led to the 'Somali Steel' exhibition, which took place at the Samuel Worth Chapel with the generous assistance of Meghan Tipping and her team at the Sheffield General Cemetery Trust. Through this exploration, we have undoubtedly reshaped Sheffield's cultural landscape by shedding light on a community that had been somewhat forgotten.'
– Mohammed Deria, Film maker, Blackflash Media Productions