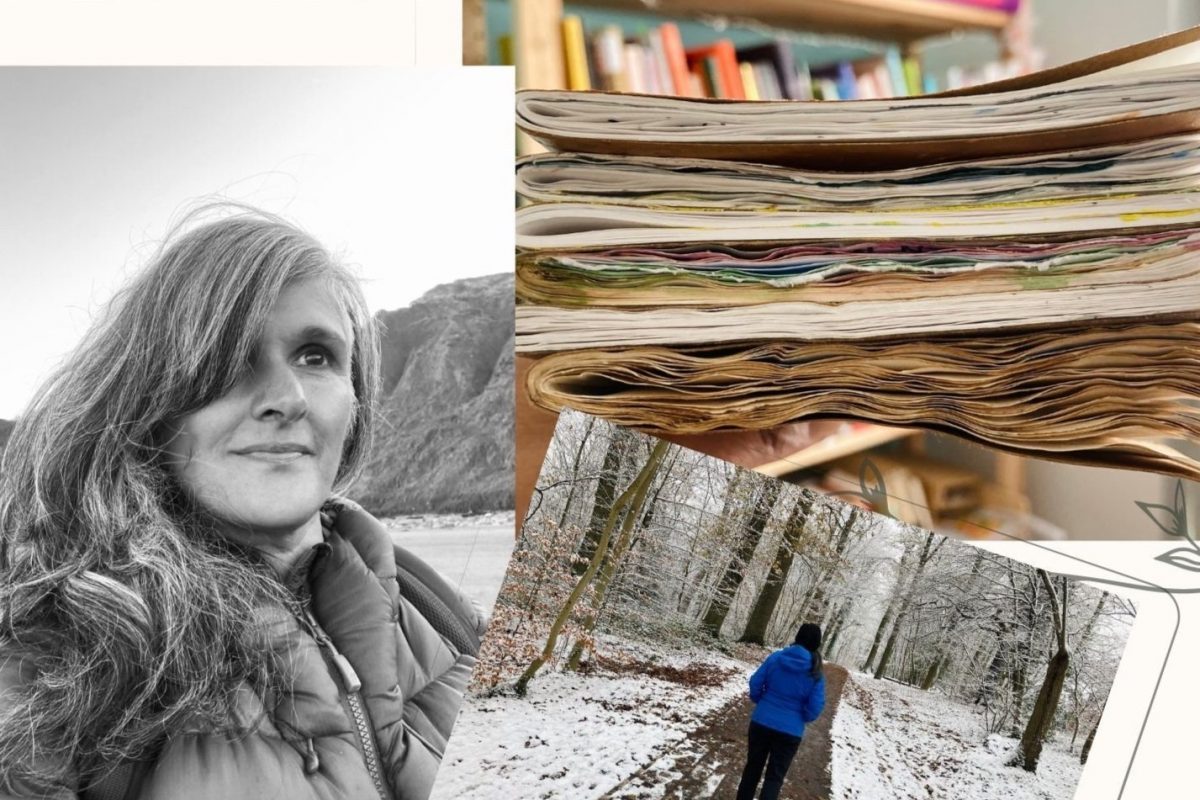 Our Wild Cemetery: Nature-allied Writing Workshops with Dal Kular – A safe workshop space for women and people who identify as women.
Dal Kular is a writer, poet, facilitator, and ecotherapist-in-training, from Sheffield. She specialises in creative and nature-allied writing arts for healing and liberation. She believes everyone can write. Dal explores our relationship with and to the unique nature within Sheffield General Cemetery Heritage Park. We ran three 'Our Wild Cemetery' workshops and through uplifting writing activities inspired by poetry prompts and readings, Dal guided attendees to make their own pieces of 'wild writing' inspired by the Cemetery. By deepening their nature connectedness within the Cemetery and through their own and each other's writings, participants were encouraged to foster a sense of care for themselves as beings of nature as well as a deeper care for nature. These workshops centre on the work of writers of colour and aimed to decolonise traditional notions of nature writing. Participants received a downloadable nature-allied writing workbook after the workshops to continue their nature-allied journey at home. The workshops were suitable for all levels of writers including beginners.
Below is a poem written during the workshops.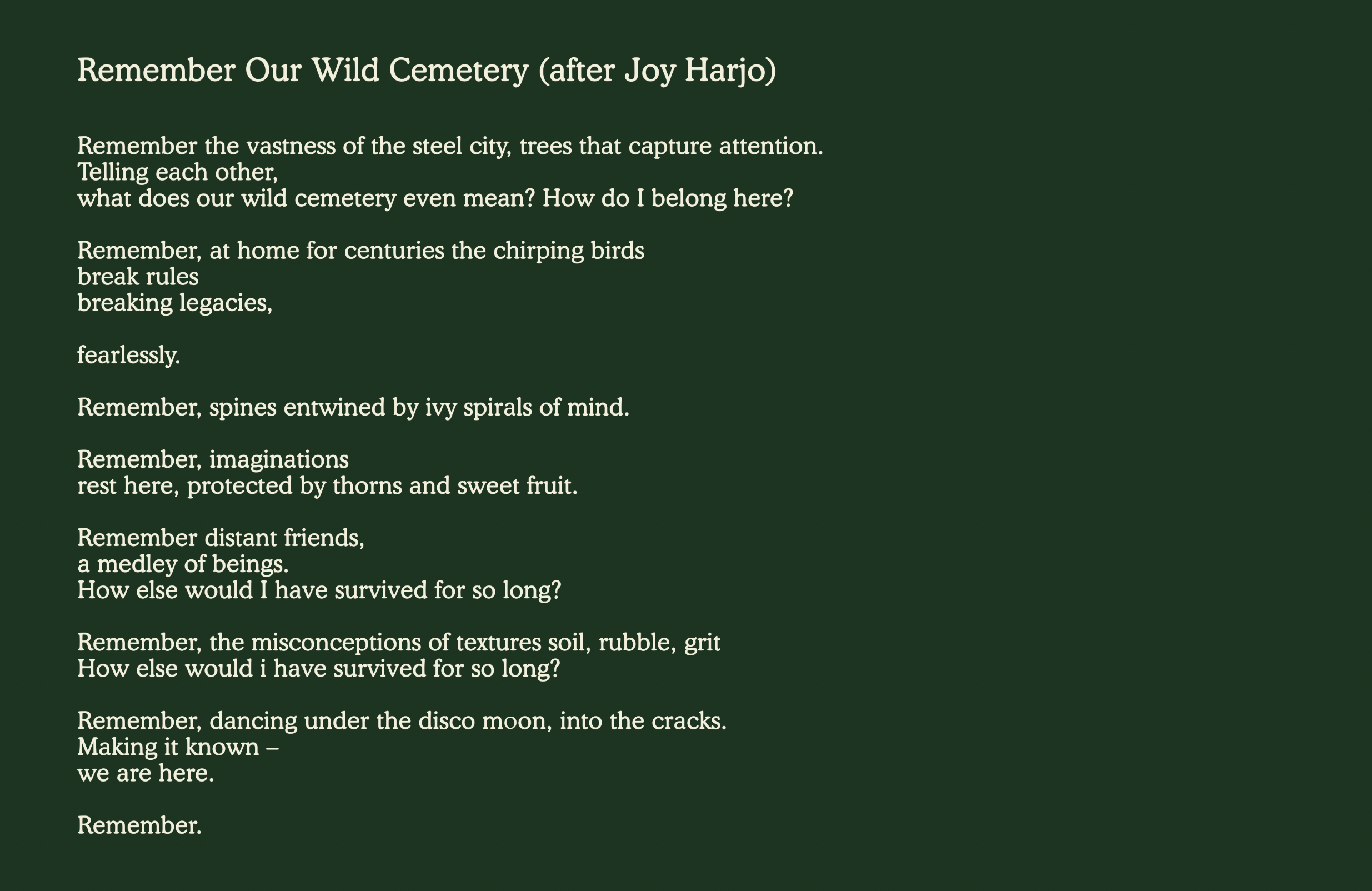 © Our Wild Cemetery: a woven group poem imagineered by: Richie Emma Evie Kisha Azar Meghan Dal. 4th March 2023. Our Wild Cemetery Workshops facilitated by Dal Kular. Commissioned by Sheffield General Cemetery.