Sweet Remembrance at Weston Park Museum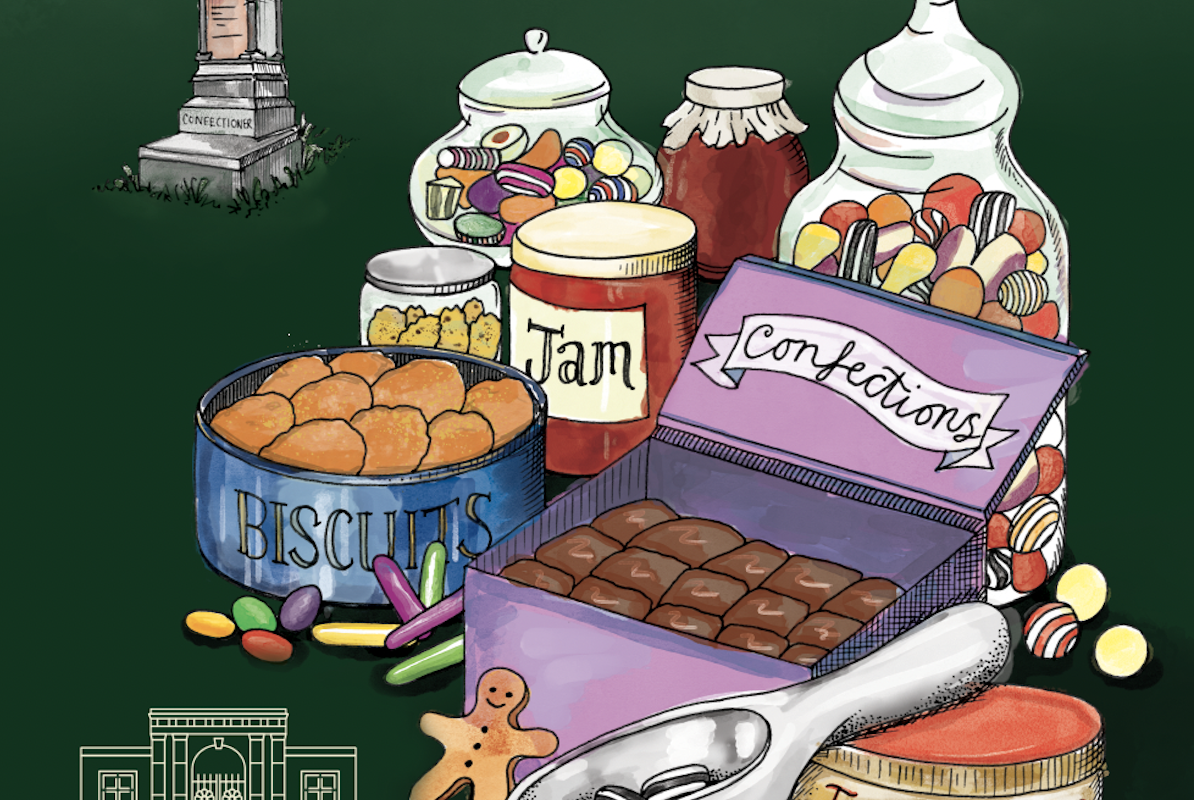 Event information
Date: Tue, 28 March 2023 - Fri, 9 June 2023
Time: 10am - 4pm
Cost: FREE
Type: Exhibition
A previously unresearched thread of Sheffield's history has been unearthed by a group of passionate volunteers at Sheffield General Cemetery, who have been discovering the stories of confectioners who reside in the Cemetery. Names like Bassett, Butler, Dixon and Simpkin may be familiar, but families like Charlesworth, Lodge, Melhern and Reckless not so.  Equally the products, like British wine, twelfth cakes, funeral biscuits, turtle soup, comfits and 'spice', are just as fascinating as the people that made and sold them.
We invite you to find out more at a free exhibition at Weston Park Museum which will showcase 'Sweet Remembrance' from 28th March 2023. This nostalgic exhibition includes highlights from the research, with original confectionery artefacts, and encourages people to visit Sheffield General Cemetery to discover everything that makes it special.
Jointly funded by The National Lottery Heritage Fund and The National Lottery Community Fund, the programme has enabled this extensive research to be collated into an archive which continues to grow as more confectionery connections are uncovered. A unique book, 'Sweet Remembrance', delves into the confectionery trade, the events that influenced it, and the stories of the confectioners buried in the Cemetery. The book will be on sale from 28th March 2023 and, in the following months, a Sweet Remembrance Grave Trail will be available online or to book with a Sheffield General Cemetery tour guide.
See you there!
https://www.sheffieldmuseums.org.uk/visit-us/weston-park-museum/