Shez Presents… Jazz Hot Six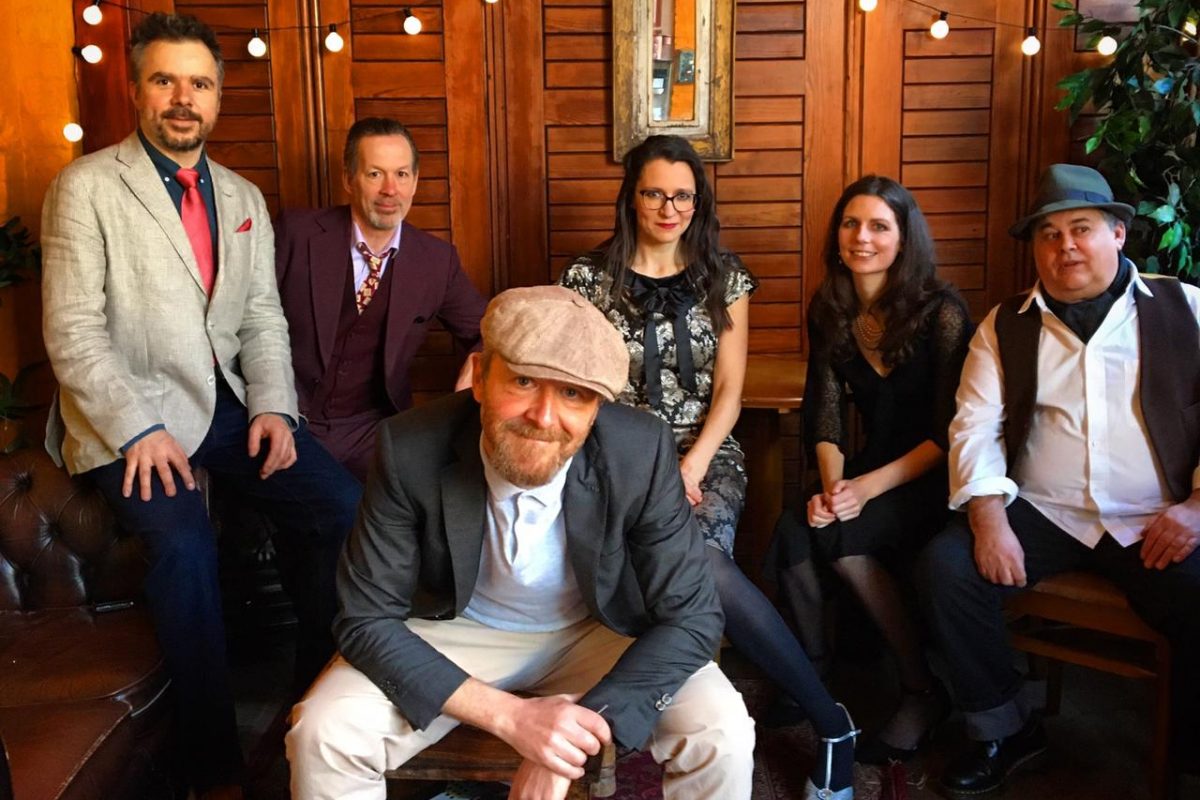 Event information
Date: Sat, 29 April 2023
Time: 8pm - 12.30pm
Cost: £10.00
Type:
Shez Presents Jazz Hot Six
Martin Winning – Clarinet
Emily Chaulais – Violin
Shez Sheridan – Guitar, Lap Steel, Vocals
Bryan Day – Guitar, Vocals
Kate Whittaker – Double Bass
Andrew Flude – Drums
Between them they have played with some of the greatest names on the UK and international music scenes (Van Morrison, John Martyn, Richard Hawley, Peter Green, Duane Eddy, Ray Charles, Roger Daltrey, Nick Lowe, Tanita Tikaram and many more). They all share a passion for great swinging music and have come together to perform tunes songs that will get your feet moving and your smile smiling. They play everything from early traditional Manouche swing through to the bebop era of the early '50s and beyond, with hints of Western Swing thrown in for good measure.  It makes for a very exiting and varied repertoire!
Saturday April 29th 8.00pm – 12.30am
£10.00  plus booking fee All tickets sold online via TICKET SOURCE, no tickets on the door.
Email [email protected] with any questions about this night.
Bags will be checked on entry.
This is a SGCT volunteer lead event. All proceeds go towards the work of Sheffield General Cemetery Trust.
Thank you for your support.