Jazz At The Chapel present Blue Seven Jazz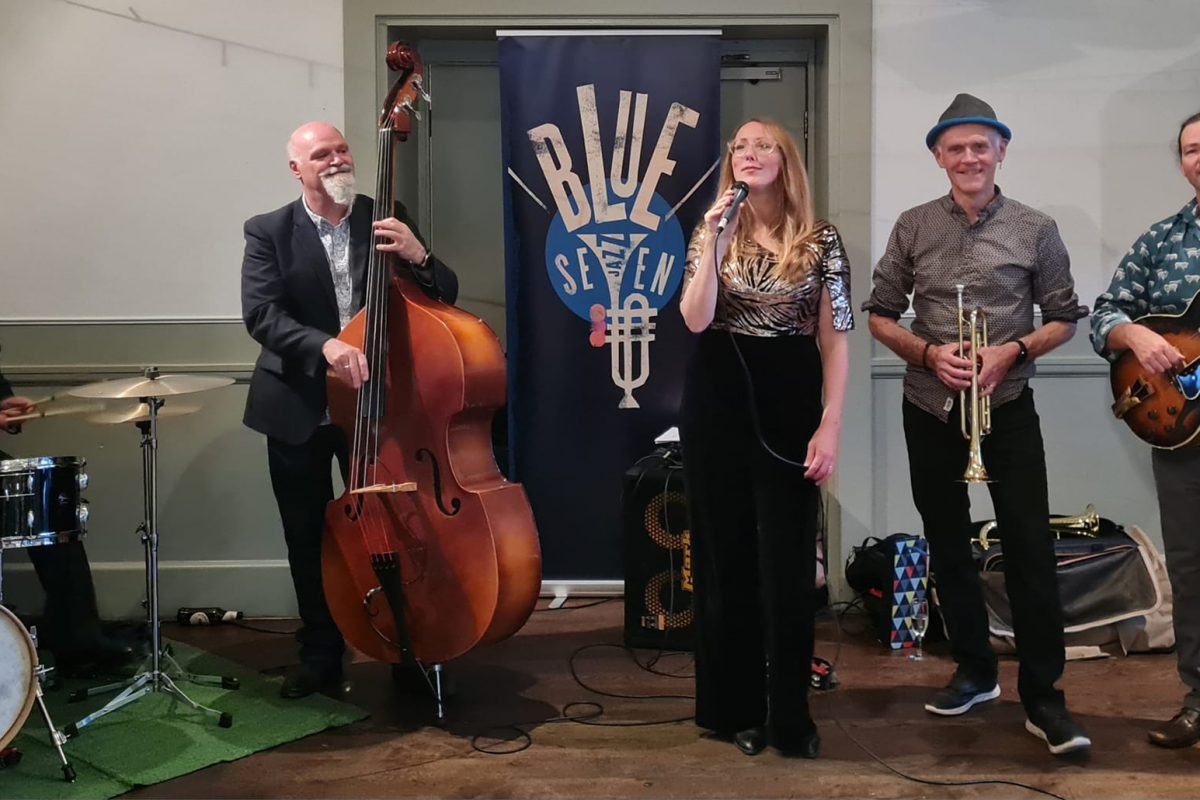 Event information
Date: Fri, 13 October 2023
Time: Doors 7.30pm to 11:30pm
Cost: £10.00
Type: Performance
Jazz in The Chapel with Blue Seven Jazz
13th October at Samuel Worth Chapel, 8pm.
Spooky Cemetery Jazz
If you fancy listening to some great jazz music in a cemetery, then you can't miss this gig at The Samuel Worth Chapel!  If you want to wear costumes to suit the surroundings then please do, and why not stay after the live music for further music and dancing until 11.30pm?
Blue Seven are a Sheffield based jazz quintet comprising Paul Stockley on trumpet and flugel, Olivia Bliss on vocals, Steve Jones on guitar, Nigel Monagon on double bass, Jack Hanks on drums. They play an eclectic mix of jazz tunes, many with their vocalist Oiliva Bliss as well as instrumental numbers. From cool jazz to funk and blues, Nina Simone to Amy Winehouse, Blue Seven have got music to get your feet tapping, but also soulful and reflective jazz that resonates beautifully amongst the stones of this historic chapel.

 
Blue Seven gig regularly at venues such as Trippets Lounge Bar, Hagglers Corner and The Gin Bar. Their favourite quote from a member of the audience is 'I thought I didn't like jazz but after listening to Blue Seven I have changed my mind!'.
£10.00  plus booking fee.
All tickets sold online via TICKET SOURCE, no tickets on the door.
Tickets for this event are non-refundable. However, If for any reason the event is cancelled by SGCT, we will refund your ticket. If you have bought a ticket but are unable to attend the event, please contact us so we can try to reallocate it.