Green Slime at The Samuel Worth Chapel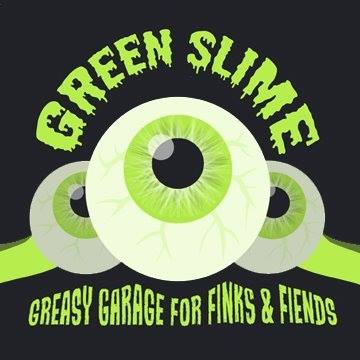 Event information
Date: Sat, 28 October 2023
Time: 8.30pm - 1am
Cost: £10 + booking fee
Type: Club Night , Music
Green Slime comes to the Samuel Worth Chapel!
GREASY GARAGE FOR FINKS & FIENDS
Green Slime #5 is ALIVE! SAT 28 OCTOBER – Back this time with a HALLOWEEN SPECIAL, SLIMERS! Spooky fancy dress encouraged (but not obligatory)!

HEADLINING:
THE X-RAY SURF VEHICLE X Ray Cat Trio
Leeds 5-piece with a psychedelic take on the 60s surf rock world with cinematic influences and sounds from a weird past. Noise making machines, echo, reverberation, rhythm shakers, electro magnetic fields and too many guitars. An unpredictable many-headed beast of a surf machine!
THE SLEAZOIDS The Sleazoids
Blistering garage punk 3-piece band from Sheffield, mashing up 60s raucous garage with with "crushing intensity…rough and rowdy Vox guitar…riff-heavy rocker(s with an)… affinity with PJ Harvey" with songs that run "wild like a loose caboose" (Louder than War)
RECORDS!
If all goes to plan, Mean Girls CLub will be spinning you a few discs on the evening bewteen bands
PRIZES!
Awards for the best Halloween costume(s) to be won!
VENUE
The Samuel Worth Chapel in the dissenters cemetary, dudes! Where else is best for a Halloween hoedown? The venue is FULLY ACCESSIBLE and has a bar on site that accepts cash & cards.
Saturday 28th October 8.00pm – 1am
£11.00  plus booking fee All tickets sold online via TICKET SOURCE, no tickets on the door.
Tickets for this event are non-refundable. However, If for any reason the event is cancelled by SGCT, we will refund your ticket. If you have bought a ticket but are unable to attend the event, please contact us so we can try to reallocate it.
Email [email protected] with any questions about this night.
Bags will be checked on entry.
Thank you for your support.