Dead Film Society #01 – Phantasm (1979)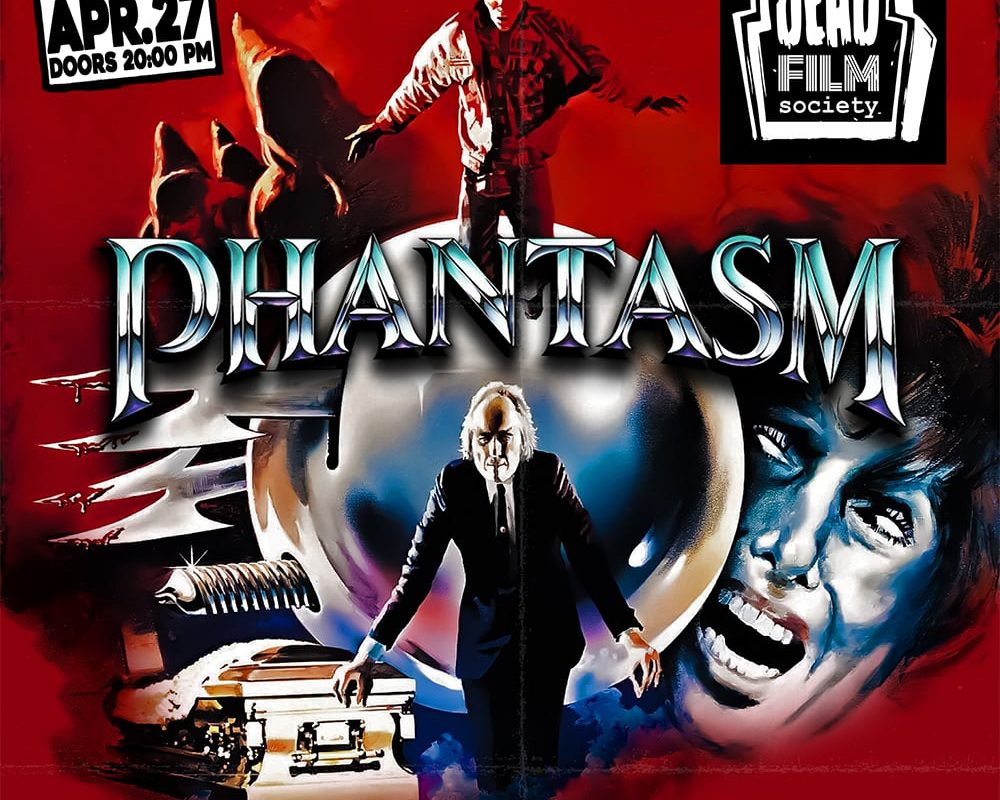 Event information
Date: Thu, 27 April 2023
Time: 8pm
Cost: £8.50
Type: Film Screening
If this one doesn't scare you, you're already dead!
📆 Thurs 27 April – 20:00
🎟️ Ticket £8.50
What better way to kick things off than with a screening of Don Coscarelli's 1979 cult horror opus PHANTASM! Join us for our pilot event in one of Sheffield's most unique venues! With an onsite bar, introduction from the Dead Film Society, and vintage prevue bumpers & trailers!
Dead Film Society #01 – Phantasm (1979)
A fusion of surrealist imagery, outlandish plotting and good old fashioned scares, this low-budget wonder is much imitated, but rarely matched. It feels as fresh, inventive and downright bizarre as it did when it first emerged. Once seen, never forgotten, Coscarelli's singular masterpiece holds a special place in every horror aficionado's heart!
When the residents of a sleepy Oregon town begin dying under strange circumstances, inquisitive teen Mike sets out to unearth the truth. With big brother Jody and the local ice cream man in tow, Mike discovers the town's malevolent mortician is behind the bizarre deaths and sets out on a deadly mission to stop him.
Rating: 18
Genre: Horror
Original Language: English
Director: Don Coscarelli
Producer: Dac Coscarelli
Writer: Don Coscarelli
Release: Mar 28, 1979
Runtime: 1h 27m
Seating is unreserved.