Cemetery Cinema Presents – Casablanca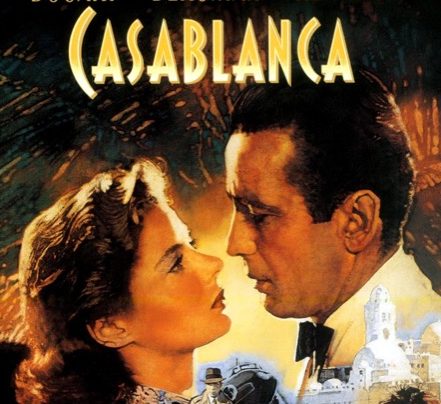 Event information
Date: Wed, 15 February 2023
Time: Doors 7pm Film 7.30pm
Cost: £8.00
Type: Film Screening
Cemetery Cinema presents… Casablanca
Join us for a Valentines' film screening in the atmospheric Samuel Worth Chapel for an iconic film and sweet treats. Our bar will be open selling local ales, wine, hot and cold drinks and snacks.
Casablanca. 1944 U.
Rick is a world weary cynic, who runs a nightclub in Casablanca during the war. It's a place where dirty deals are made and everything is for sale, and Rick specialises in helping people escape by getting false ID papers. When his former lover turns up, desperate for his help, Rick's is forced to make some honourable and dishonourable decisions. Can he bring himself to help Elsa save her fugitive husband's life?
Proceeds from this fundraising event go to SGCT to help us with our work looking after Sheffield General Cemetery, our 2 Grade II* listed buildings and to inform and educate about the history of this unique green space.
EVENT DETAILS
Doors Open at 7pm. Starts at 7:30pm Tickets £8 adult. There is no seat allocation. The licensed cafe bar will be open throughout selling drinks and snacks.